Queen Erika Jayne of Real Housewives of Beverly Hills never fails to deliver– on the show, the stage, or life in general.  Friday seemed like a regular morning. I woke up, fed my kid, and was about to run out the door. The I saw this: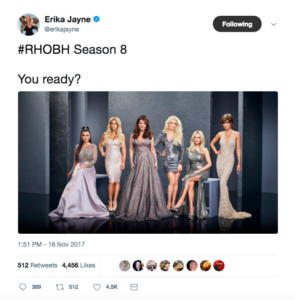 We were late to school.
My first reaction? Shame. How did I miss this? Would a maid of honor "forget" to check the date on her wedding invite? Would a midwife scan passed her client's due date? Would Lisa Rinna miss a duster-related deadline for her QVC  fashion line?
These women, particularly those of Beverly Hills, Atlanta, and New York (although this past season of Dallas was a true delight, see Leeann's monologue ) are the friends I never thought I'd have, will never actually want to have, and who will probably never have me.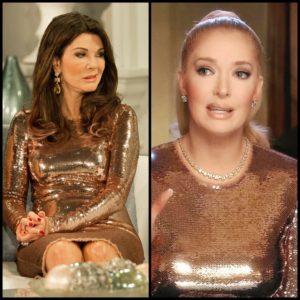 I watch them when I am happy, I watch them when I am sad, I would have watched them while I was giving birth, except I was, disappointingly, all caught up (seriously, ask my husband). If I were to redo my wedding, each bridesmaid would dress as different housewife, and I would (obviously) wear Erika Jayne's confessional dress/Lisa Vanderpump reunion dress from season 6.
After losing my father this year, I delved deeper into the Housewives franchises, particularly Beverly Hills, looking for stability and understanding in a world of chaos and grief.  Did I find it there?
To be honest?  A little.  Mostly from Erika Jayne (How Many Fucks is basically my anthem). And a tiny bit from LVP.
More than anything, the Housewives shows are a dependable source of distraction, where we watch wealthy women (usually not actually housewives) hire people to make them look pretty, go pretty places, do pretty things, yet act ugly AF… and it will never change (please, Saint Andy Cohen, never let it change!).
Back to the shame… after a few moments of staring strangely at a wall, I remembered that 1) shame keeps us self centered (thanks therapy!), and 2) I had to get my kid to preschool.
So, just like Dorothy Day,  I shifted my focus from shame to being of service to those with less than myself, namely the poor souls WHO SOMEHOW DID NOT WATCH RHOBH SEASON 7 !!!????
For those unable to prioritize catching up, I give you Real Housewives of Beverly Hills Season 7 in emoji translation. Because, sometimes, there are no words.
RHOBH 7, Episode 1: Stronger Than Ever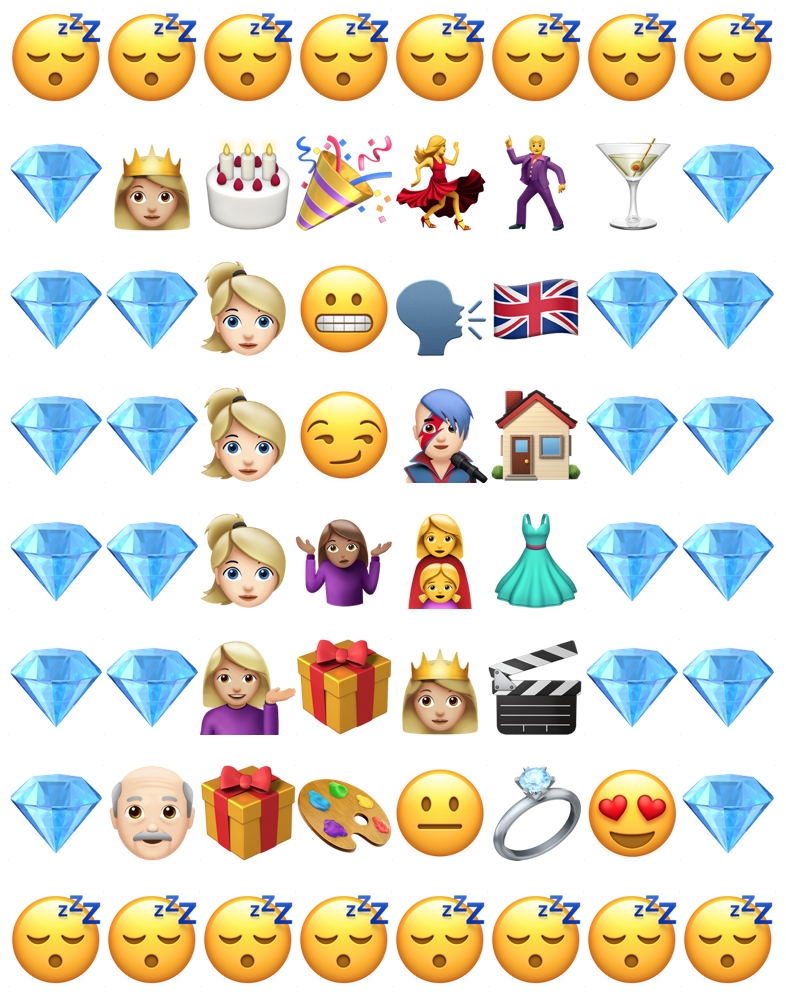 RHOBH 7, Episode 2: Buddha Bentley Birthday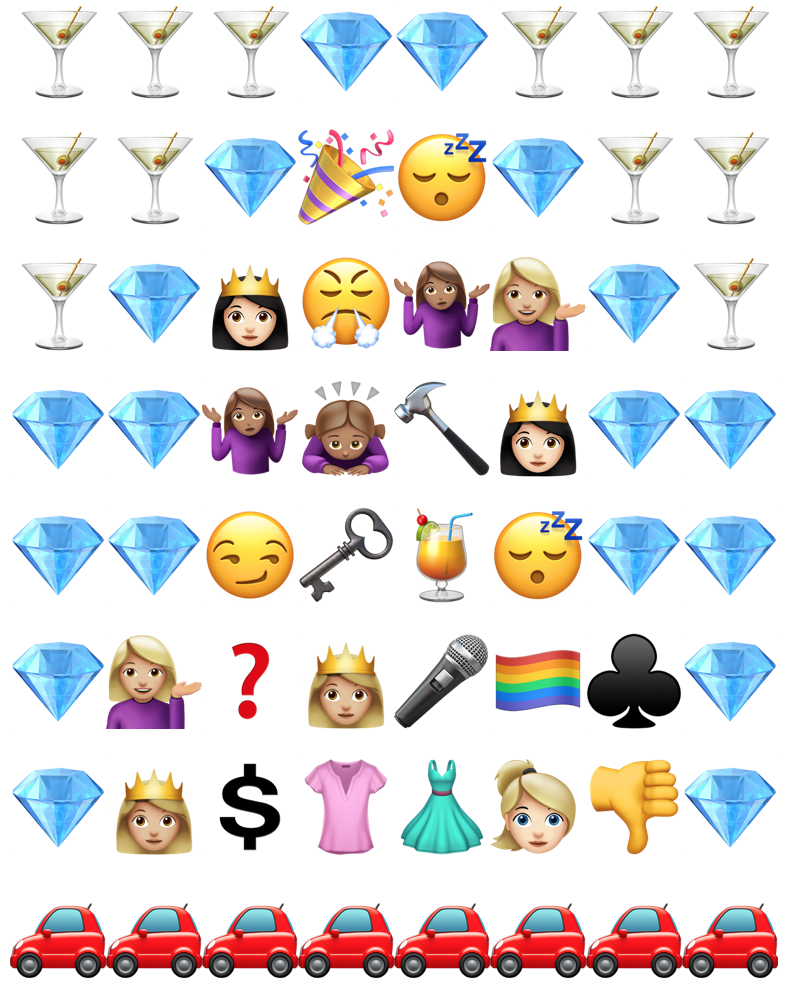 RHOBH 7, Episode 3: Going Commando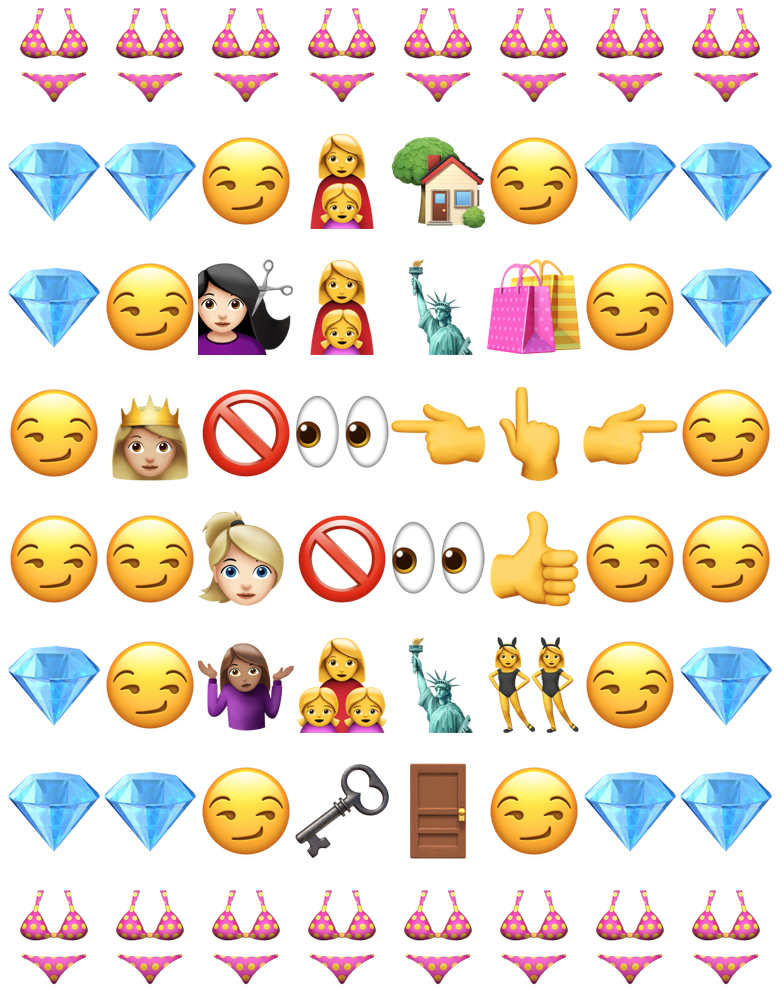 RHOBH 7, Episode 4: Pantygate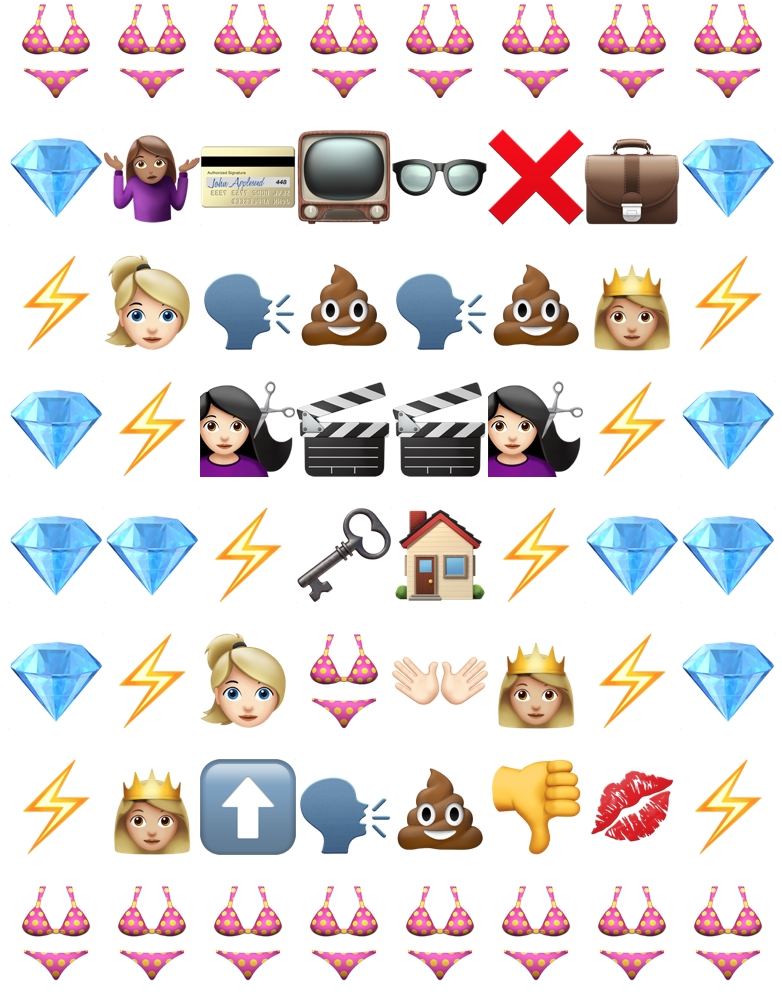 RHOBH 7, Episode 5: Amnesia Appetizers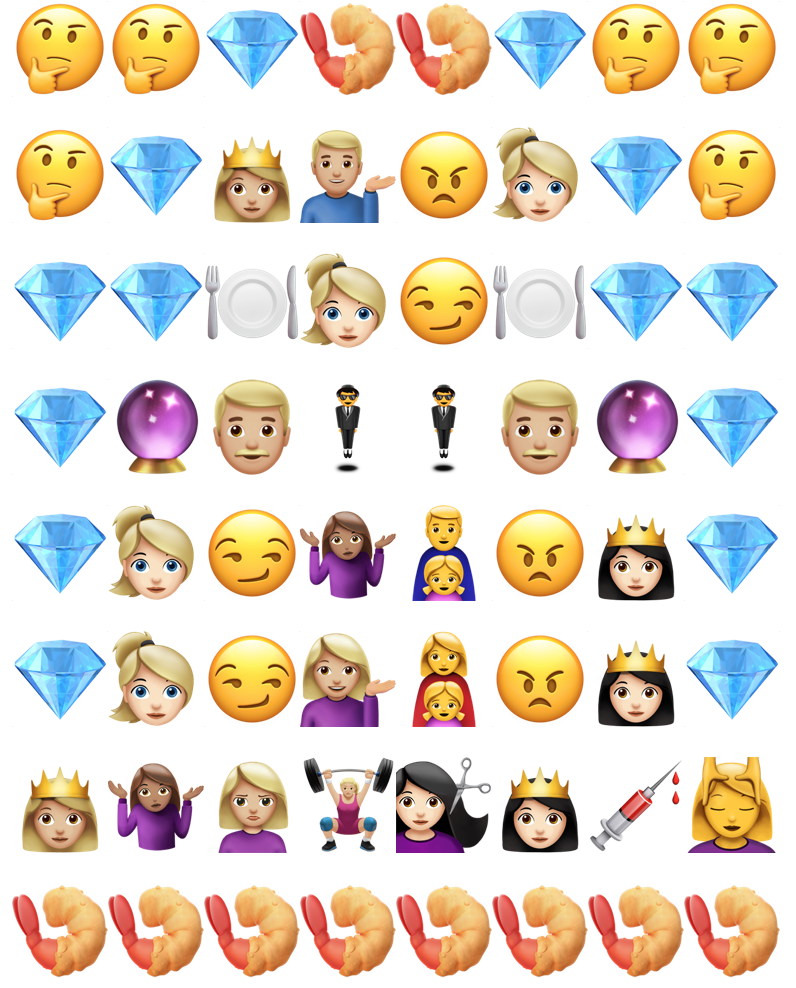 RHOBH 7, Episode 6: Compromising Positions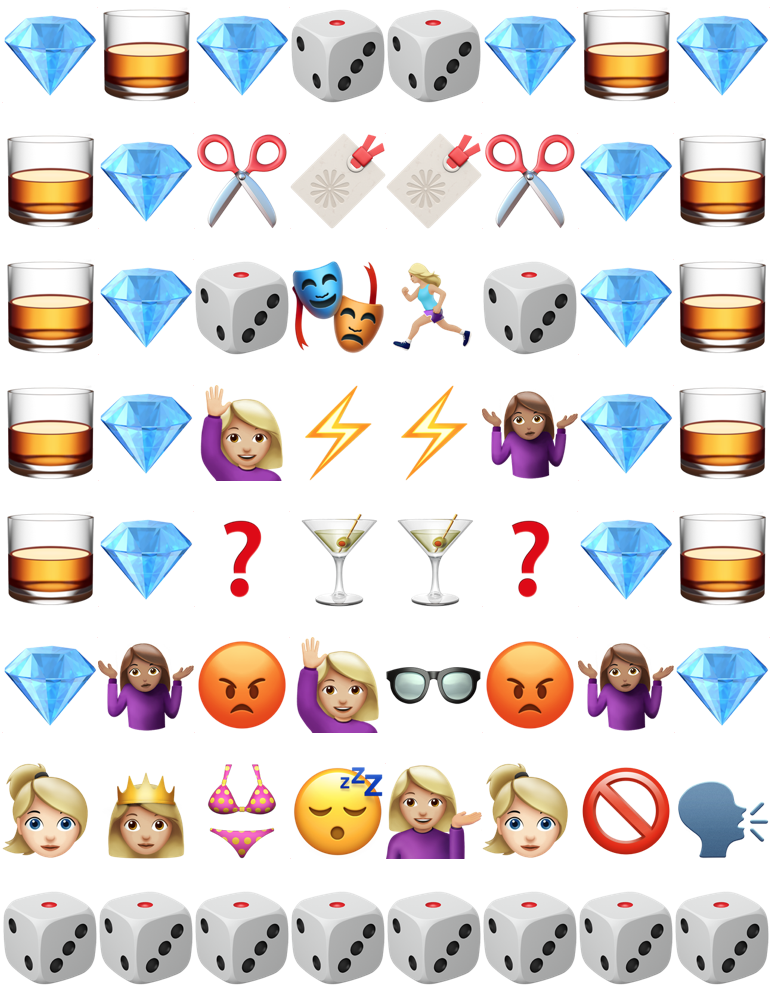 RHOBH 7, Episode 7: It's Expensive to be Me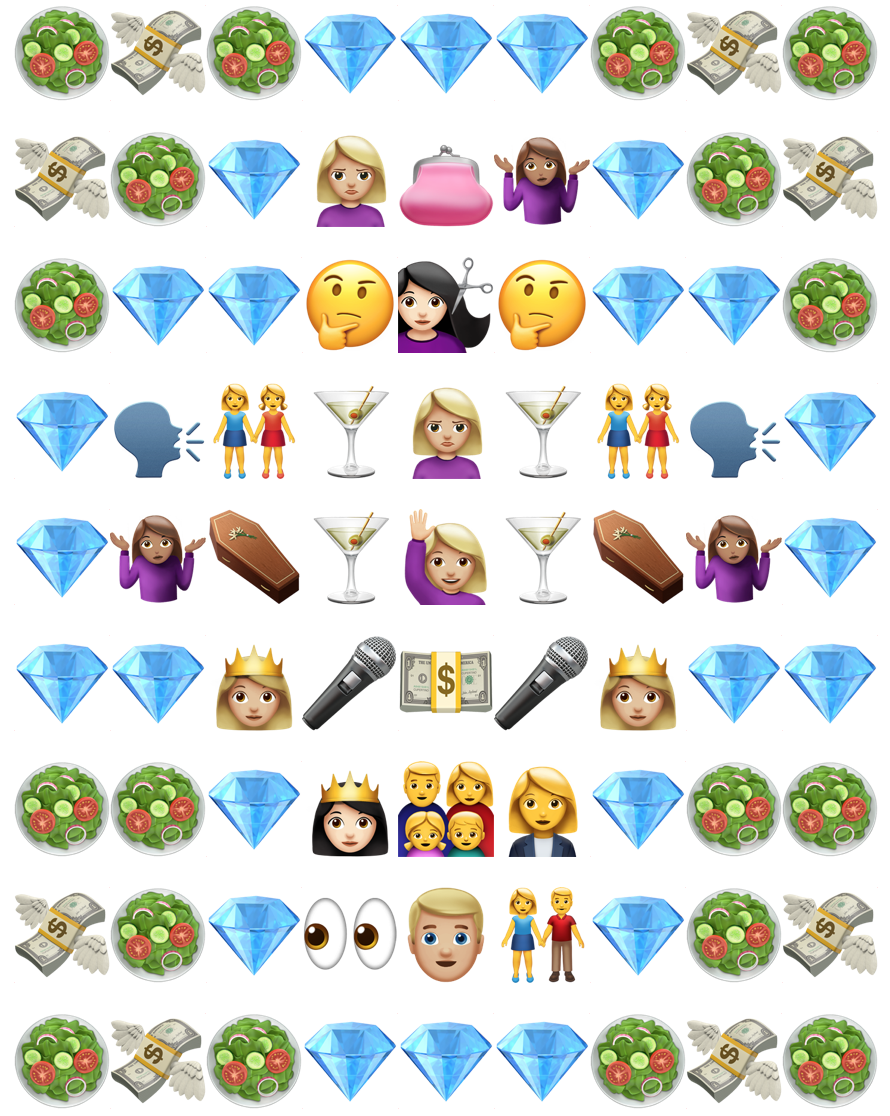 RHOBH 7, Episode 8: Boys, Blades, and Bags of Pills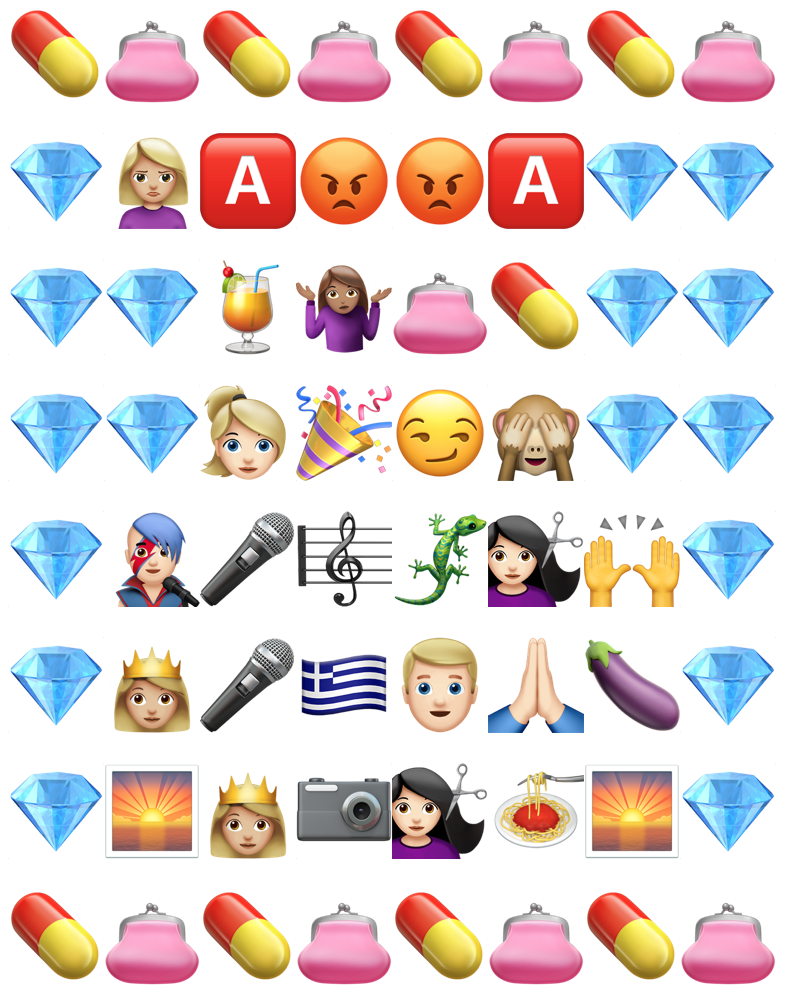 .
RHOBH 7, Episode 9: Harry's Meat and Gatsy's Fete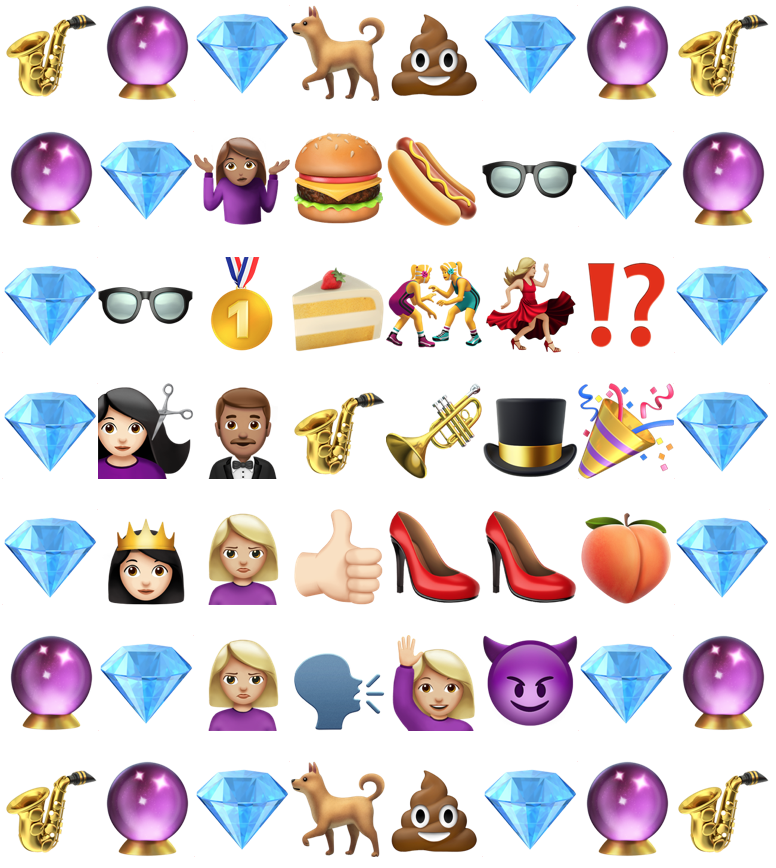 RHOBH 7, Episode 10: Hostile Hacienda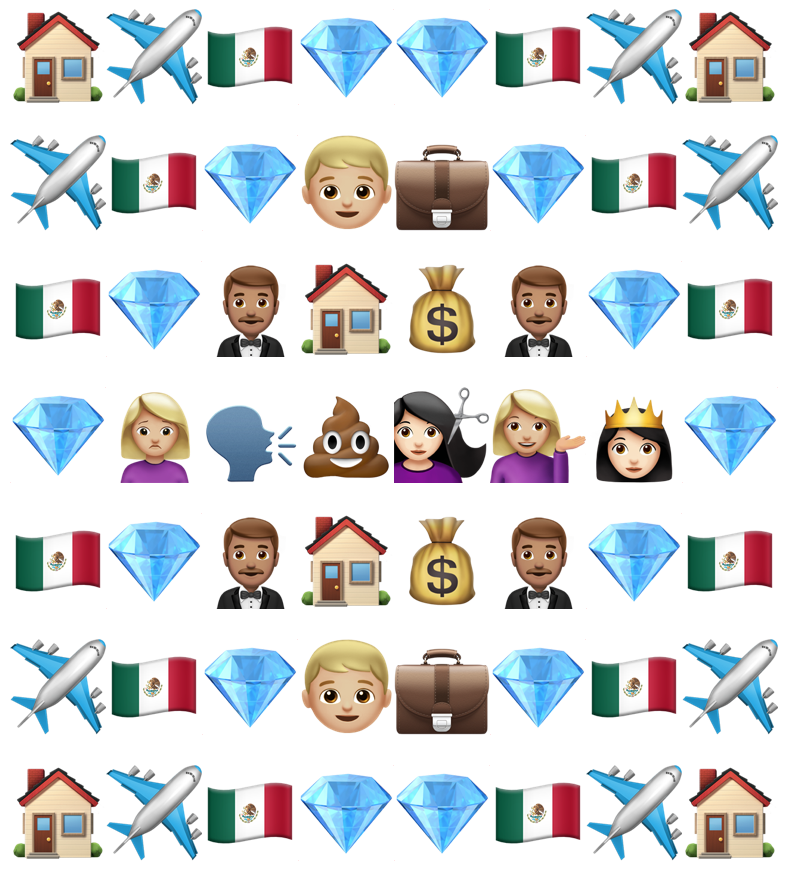 RHOBH 7, Episode 11: Backed Into a Corner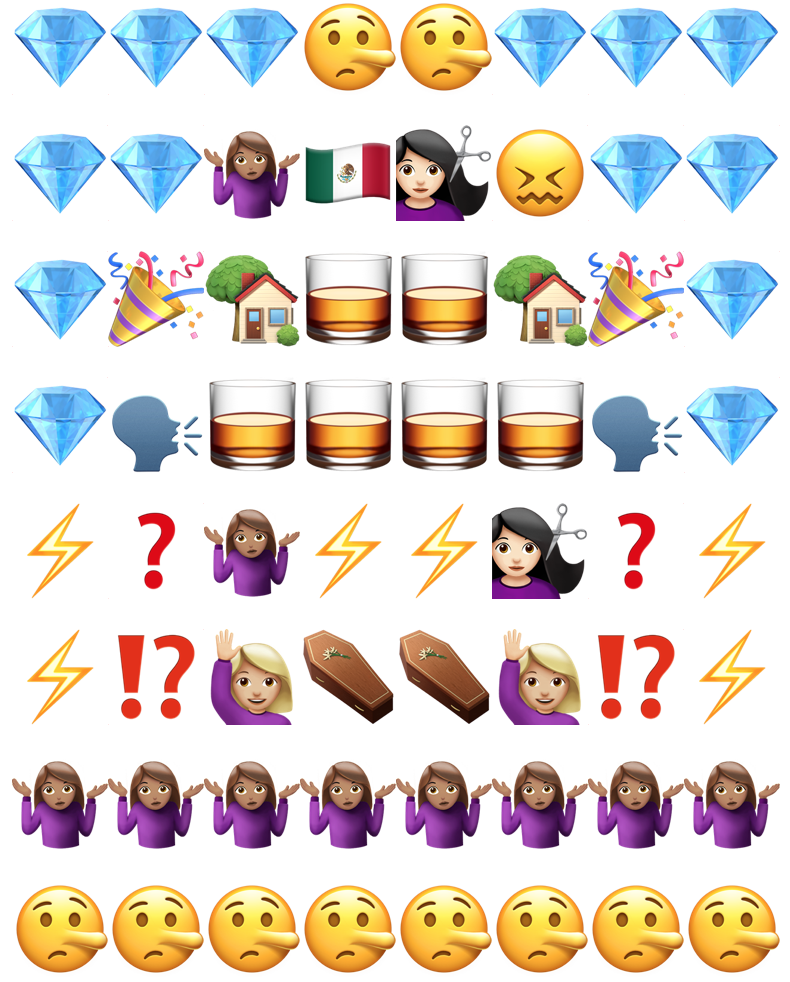 RHOBH 7, Episode 12: Feeding a Need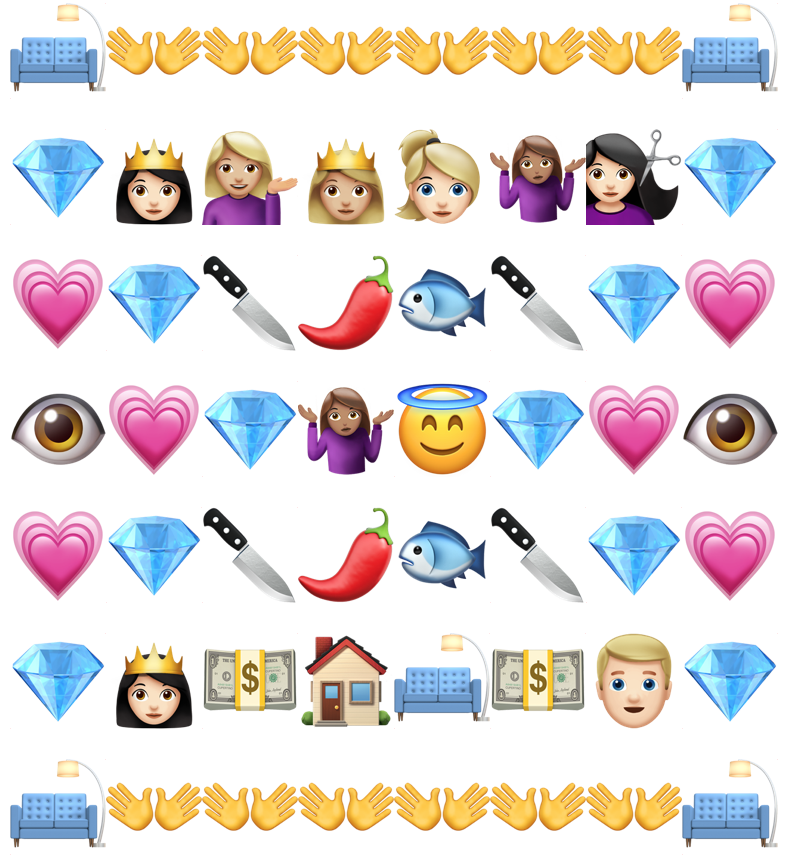 RHOBH 7, Episode 13: Cake Therapy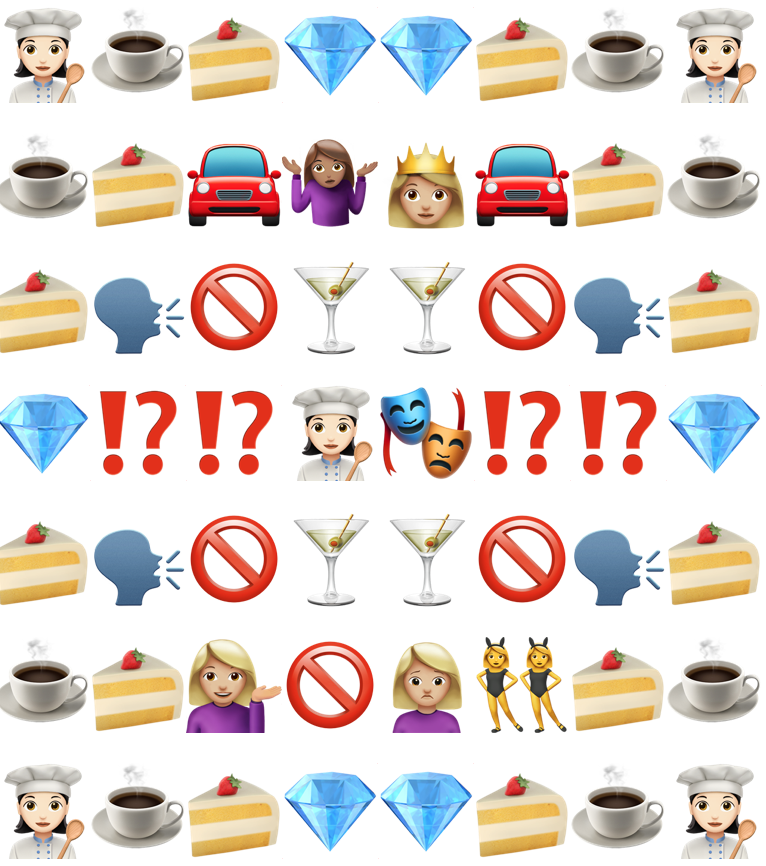 RHOBH 7, Episode 14: Sweet Georgia Jayne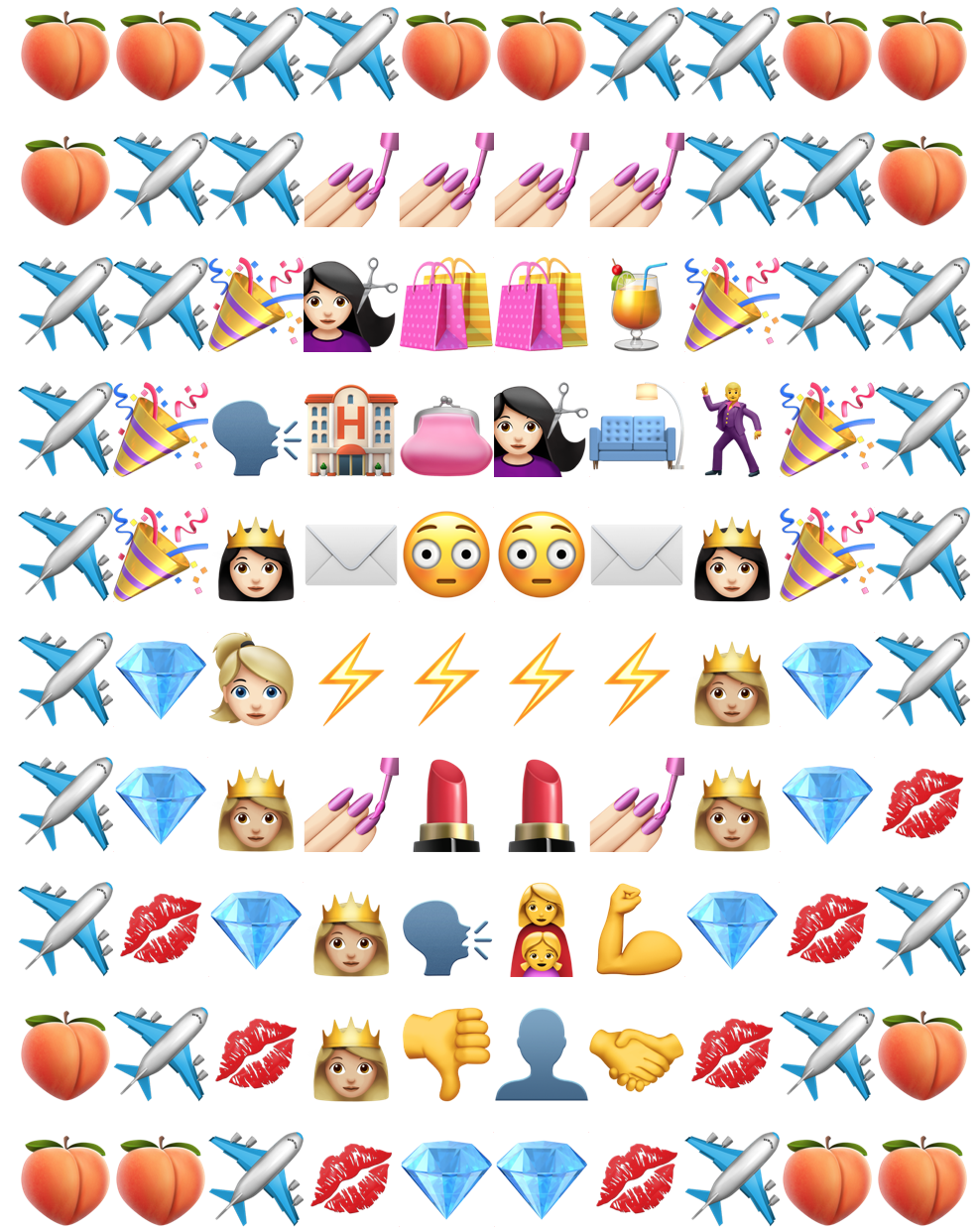 RHOBH 7, Episode 15: Hong Kong Fireworks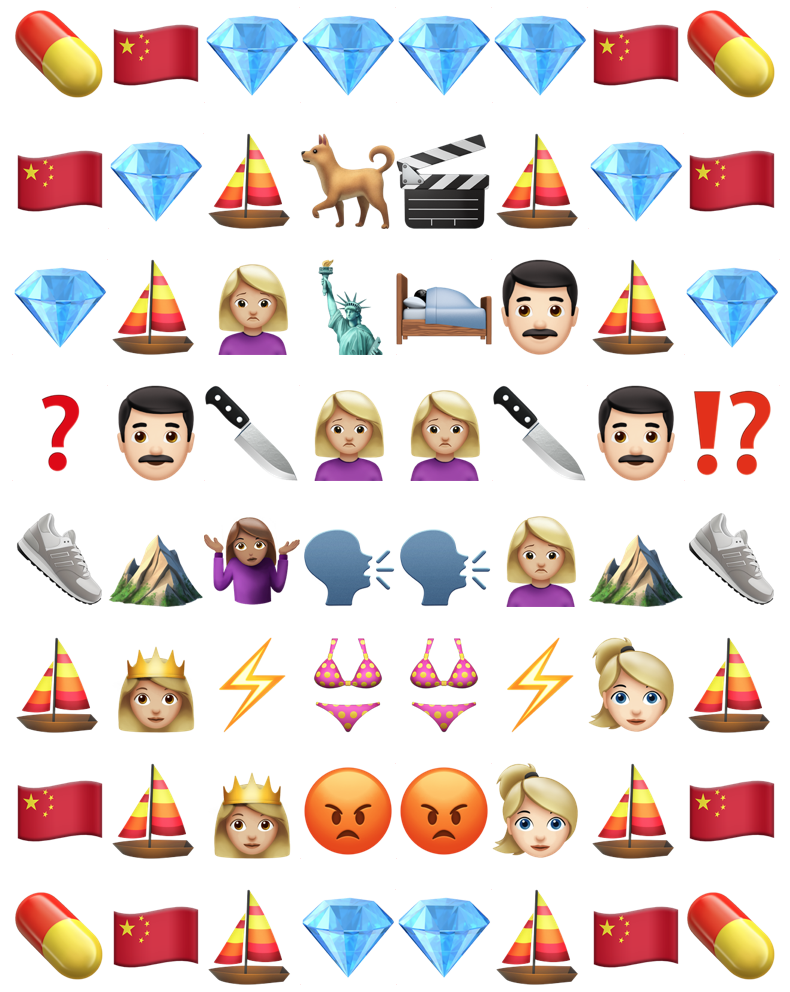 RHOBH 7, Episode 16: Big Buddha Brawl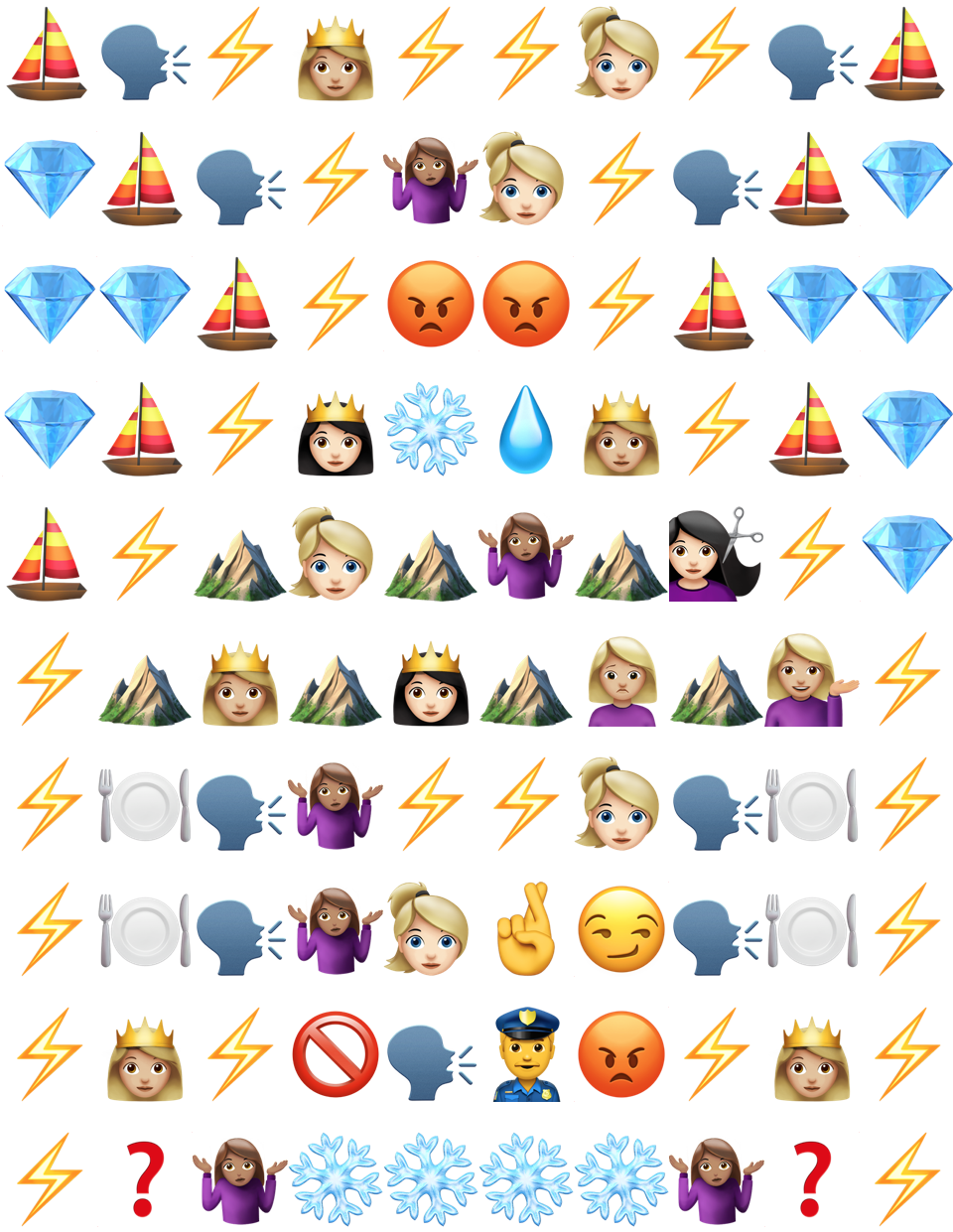 RHOBH 7, Episode 17: From Dogs to Diamonds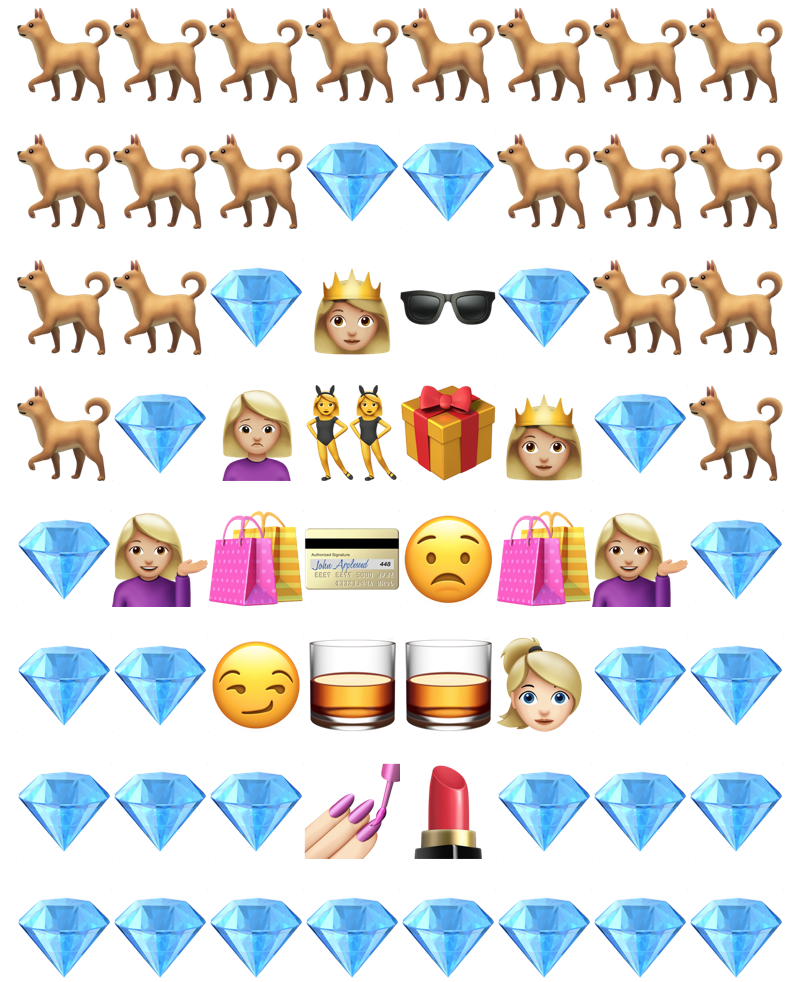 RHOBH 7, Episode 18: Diamonds Under Pressure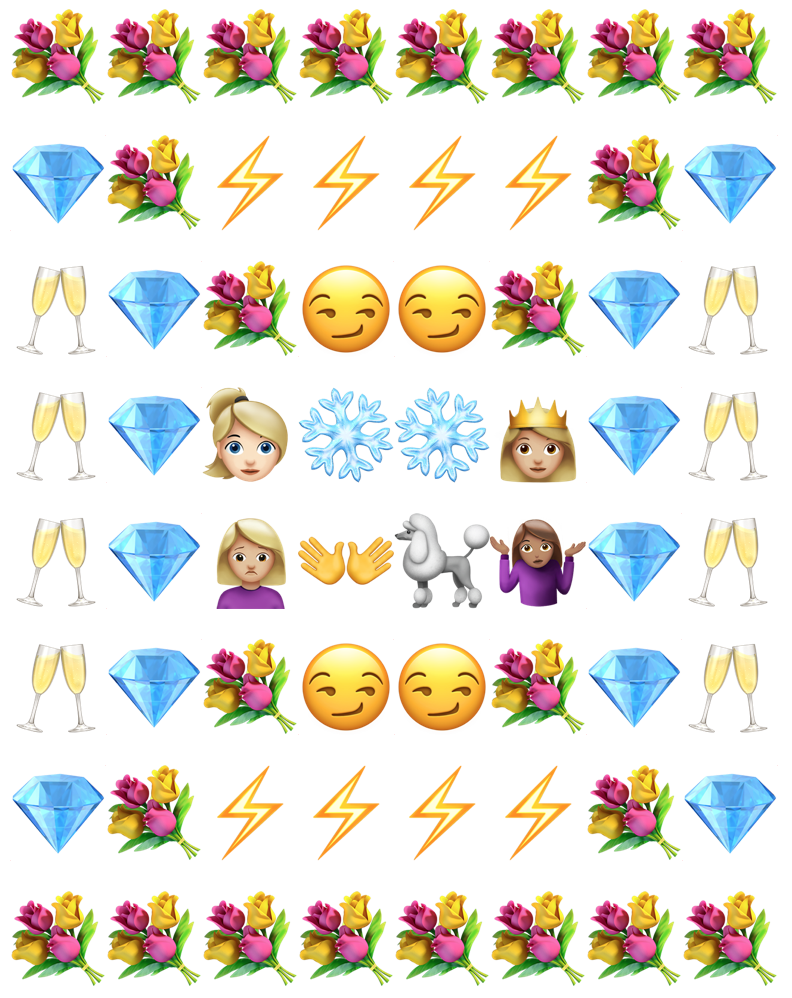 Now that you're officially caught up, it's time to plan your premiere theme parties, delegate outfits, and pressure your friends who are too busy watching HBO or whatever to join you in watching the best documentary series in history.
Thank you to  Brian Moylen at Vulture  for his amazing Real Housewives recaps (where I conducted last minute fact-checks), and Danielle Schneider and Casey Wilson of BitchSesh: A Real Housewives Podcast for forever inspiring me and reminding me I am not alone.