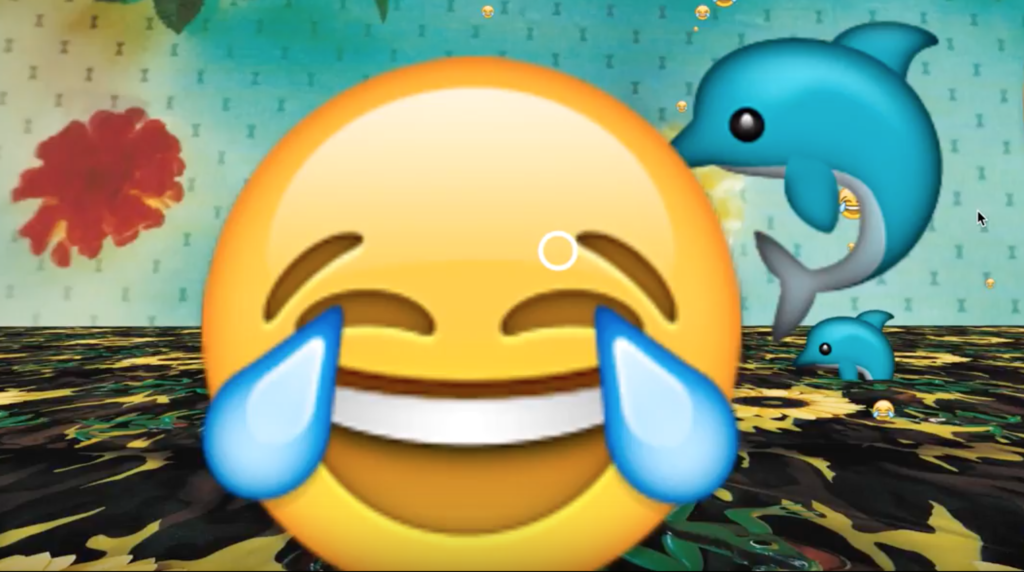 We were pleased to present EmojiFlower at Emojicon 2016 this weekend! Its the first annual Emoji conference. Emojicon was a magical, exhausting, hilarious mess of fun. I arrived and set up the VR booth after one whole week of NONSTOP coding on my game. I was delighted to meet some of my Emoji contemporaries like Jeremy Burge of Emojipedia and Fred Beneson of Emoji Dick. My favorite part of showing work was watching children and adults react to seeing VR with Emoji.
The folks who played it HAD A BLAST!
"It was so cool!"
-Oliver Cusik, 9 years old
"I think it's really good. I liked popping Emojis."
 -Myla Peacock, 8 years old
I really enjoyed the talk by Paul Galloway of the MOMA about the first Emoji set and the museum acquisition of the set. I also gave a talk of my own: Confessions of an Emoji Artist. I covered topics around Emoji art as well as how it affects our emotional centers.
For the Emoji Art Gallery I presented the Emoji Dictionary and EmojiFlower VR experience for Google Cardboard on behalf of WTF 🌍💬👯. Learn more about the development process for EmojiFlower VR here. EmojiFlower VR will be available on the App store for Apple and Android soon!
Here is a sneak peek of the game EmojiFlower VR😀🌺