Have you ever wanted to live in a musical wonderland of flowers and Emoji?    Now you can!
EmojiFlower VR is a Virtual Reality art-game that combines Emoji with 90s interiors, natural environments, and original music.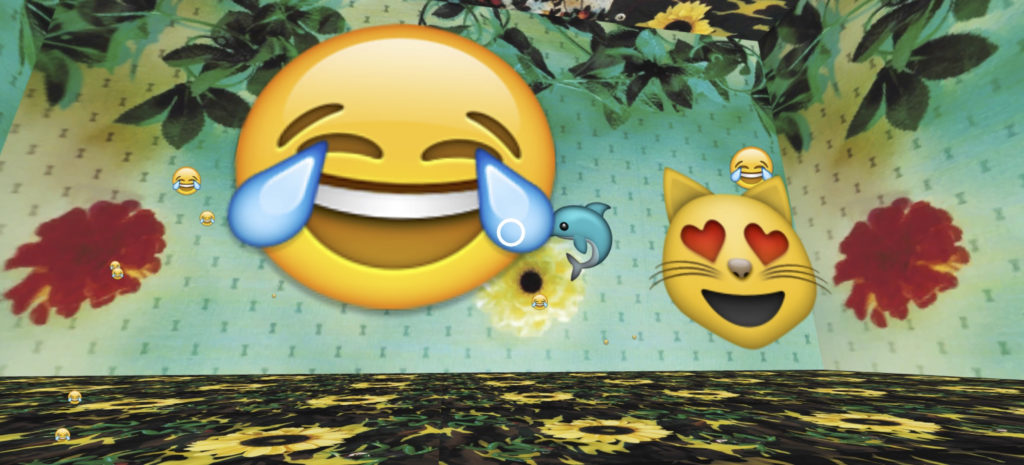 Experience EmojiFlower VR😀🌻  with Google Cardboard. Come experience the Emoji Foundation's latest game at Gray Area's Incubator Showcase
EmojiFlower VR😀🌻  was started as a Virtual Reality research project with Gray Area Foundation for Art and Technology. I built a room that I had loved from a 90s/2000s interiors magazine, NEST. I added in Emoji because they express the culmination of culture in the last decade. Emoji are something wonderful that we embraced in the 2000s. EmojiFlower VR 😀🌻  is a rumination and celebration of the possibility, joy, and strangeness of twenty first century American culture.
After that I debuted the piece at Emojicon. After some great feedback from visitors to the conference, I discovered that this VR experience was indeed a fun game. I began the gamification process and showed the game at the Cultural Incubator Showcase at Grey Area.EmojiFlower VR😀🌻  will be released for iOS by the end of the incubator in November. It was designed and Developed by Niki Selken with original music by Timothy Vickers.
Technologies Used
EmojiFlower VR😀🌻  was built in Unity using the Google Cardboard SDK. Read more about the development process here.